Our first 100% Sugar-Free Innovation is here!
and we wanted you to be the first to know.
Sign up below to be one of the first 100 customers to try our newest product!
You're gonna want a peach of this ;)
One day while dreaming up our next candy creation; we got to thinking: What if a Peach and a Mango had a baby? Seems crazy but nobody thought a Liger was real until Napoleon Dynamite drew it. So, we did it. It's a peach ring done better with the flavors of mango, bright tart peaches and sour magic dust that together make for one mind blowing treat.
Sign up above to be the first to try our latest zero-sugar innovation. We think you're gonna find it just peachy.
ZERO sugar
Why did JOYRIDE make the switch to ZERO sugar?
Let's get real for a second. Sugar is way too common in American foods. In fact, over 80% of Americans are looking to reduce or eliminate processed sugars completely from their diet.
But there's one problem with trying to eliminate sugar: who wants to give up candy?! Not us! Candy is a gateway to our childhood - something we're just not quite ready to give up yet.
So we've set out to make it easy for JOYRIDE fans to make the switch away from sugar, without having to eliminate all of your favorite guilty pleasure snacks.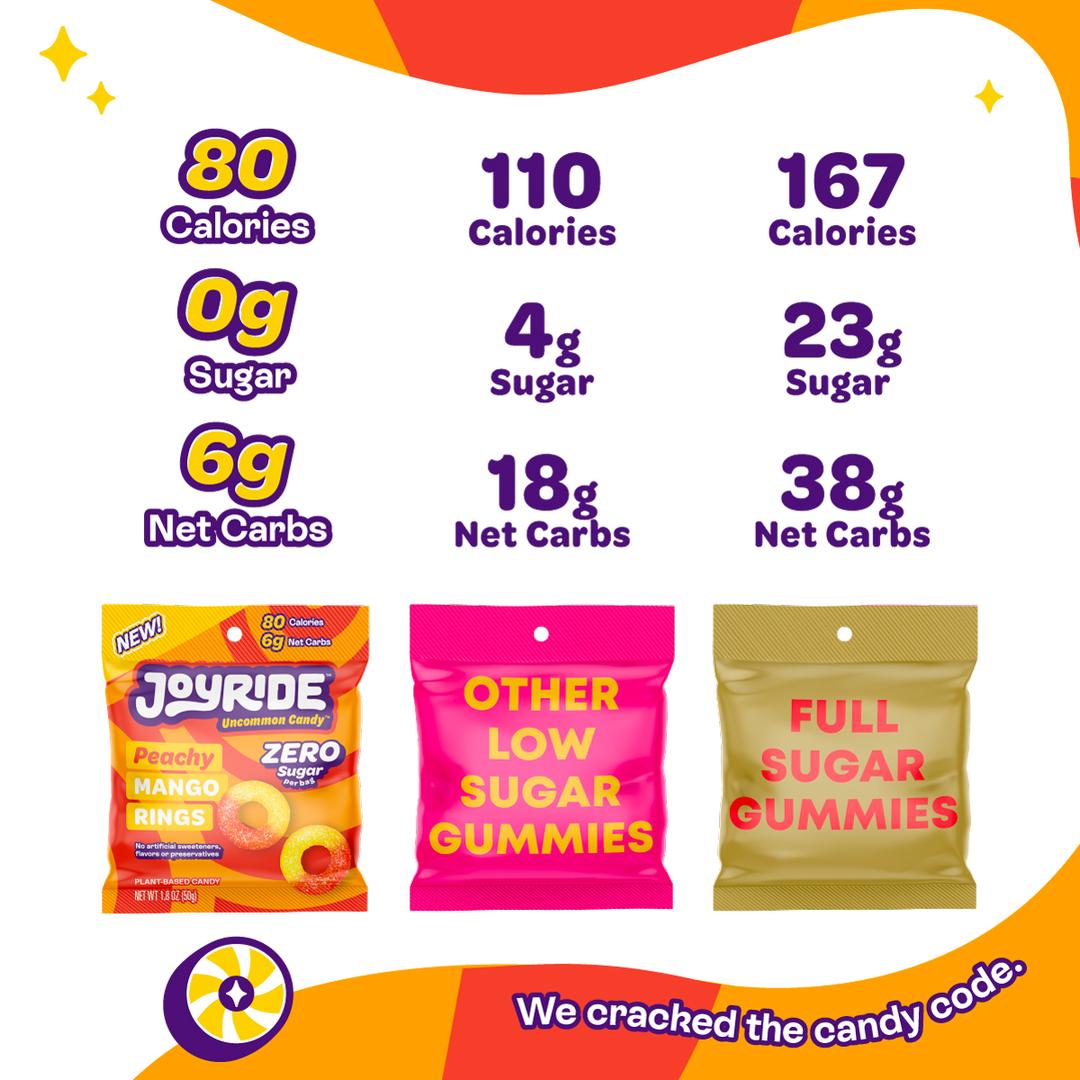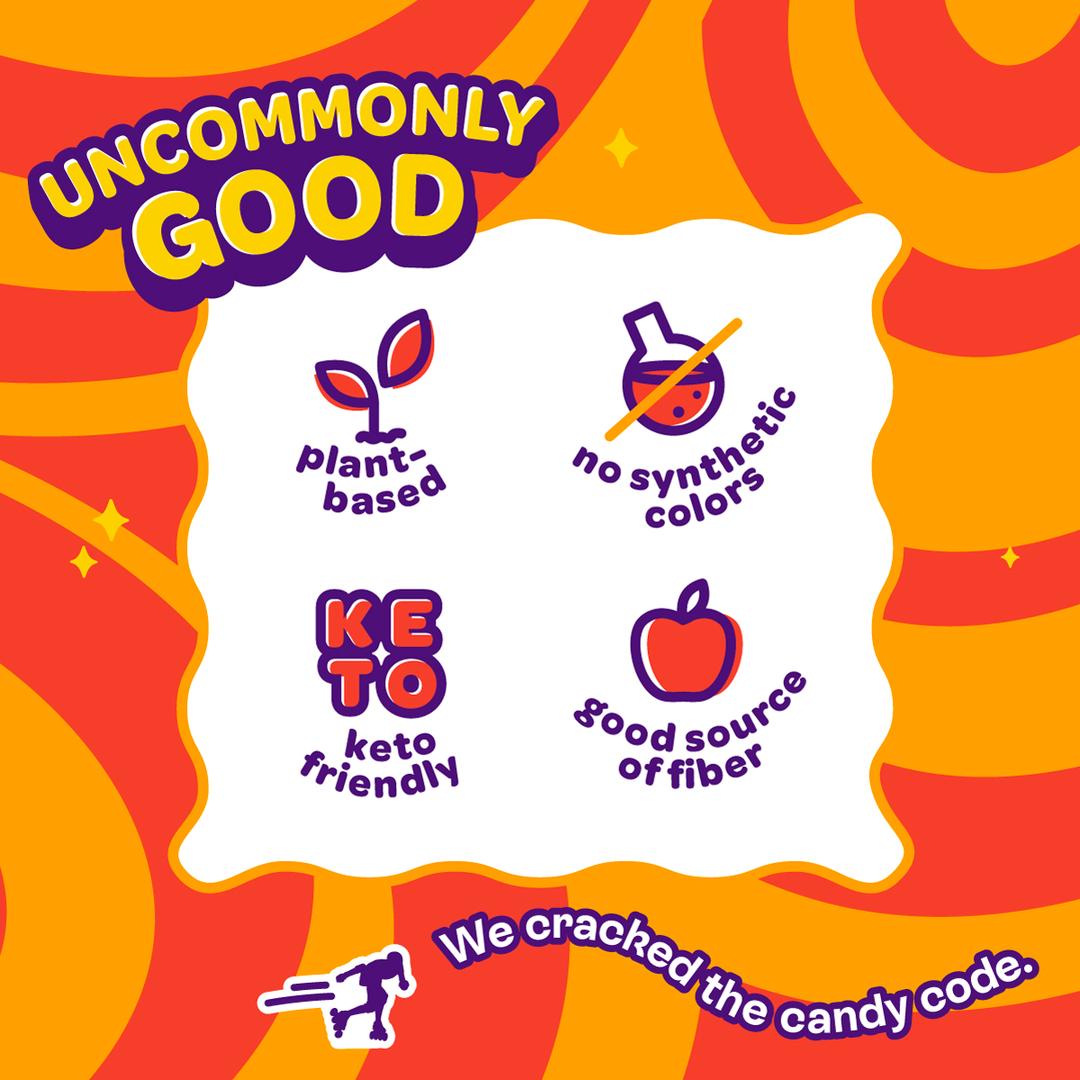 Our Uncommonly Good™ formula
Sugar is a cheap filler ingredient that provides little-to-no nutritional value, and leaves us feeling hungrier than we felt before we grabbed that candy bar from the vending machine.
So...how do you eliminate sugar, but still make candy taste good?
We spent more than 2 years working with some of the best nutritionists and food scientists to find a way to eliminate 100% of sugar from some of our childhood favorites, and replace it with better-for-you premium ingredients so that you can enjoy all the candy without any of the guilt.
Sweet tooth acting up?
Shop our 4 best selling low sugar candies now!